OUR FOCUS IS ON QUALITY OF CARE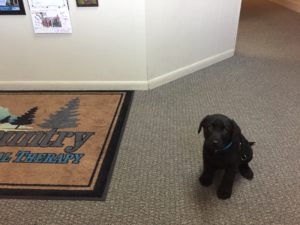 At Back Country Physical Therapy we only offer one on one care. You will be seen by the same highly experienced physical therapist from when you enter our clinic until the day your treatment is complete.
This ensures 100% continuity of care and no information is lost in the exchange between a PT and a PTA or Aide. No offense to the other clinics that do; we simply don't. However, if we did, you would be seen by a multitude of folks and the first therapist who saw you might do a check in every 5th visit as required by law.
Seeing different people with different levels of education, will mean you having to explain your situation and re-introduce yourself. In fact, it is not uncommon for an ill-informed clinician who has or has not seen you to ask, "What did he/she do last time? Was it like this? So you're not supposed to do that?"
One on one care translates to quality of care vs. handing you off to someone else to increase the clinics productivity (financial gain.) Remember this; you and your insurance company will receive the same bill regardless if you are seen by a highly skilled therapist or someone who just graduated from high school, working as an Aide.
Brett Jenks, PT, DPT, Cert MDT has Post-doctorate education and advanced certifications because he wants to provide the best, evidence and outcome based care possible. This in turn will help you get back to the things you enjoy doing faster! You really deserve nothing less!
Kind Regards,
Back Country Physical Therapy